Mudam Luxembourg Musée d'Art Moderne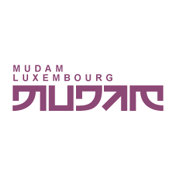 We have successfully worked with Jayhawk several times this year for very diverse projects. For instance they handled a transport from an artist's studio to ourMuseum, including building crates and wrapping works and elements in varioussoft packing.
We were delighted about the way Jayhawk delivered the artwork because everything had been perfectly wrapped and secured. Neither they nor us could know what exactly was expected, so we were very glad about Jayhawk's professional handling
In another case they provided the transport of some very precious works by a renowned artist from a major British institution to the Mudam. This involved the construction of slotted crates which perfectly ensured safe passage and storage.
Furthermore due to our exhibition schedule and the understandably high demands the lending institution had for the transport of these valuable works, Jayhawk were facing some challenges schedule wise. They managed to rearrange their own planning and fit in an exclusive detour for a minor increase of costs in order to meet the needs of the lender and the borrower.
Furthermore they kept us updated about pick up and the satellite position of the transport and even kept in touch via e-mail from their mobile phone when out of office.
Managing staff as well as drivers/handlers are always very friendly, helpful and committed.