New Warehouse Opens - Normanton
Thursday 21st July 2016
Jayhawk Fine Art Transportation opens its 3rd Warehouse in Normanton, West Yorkshire.
Due to strong demand and a growing Northern client base, Jayhawk Fine Art Transportation has opened its new warehouse in Normanton, West Yorkshire
A total of 8000 sqft with 9 meter high beams giving an impressive 7200m3 of multi-user space available.
Secure alarmed facility
Nacoss 3 Monitored via Dual.com
Brick construction
Full height shutter for inside loading / offloading
Racking
Bulk Storage
Inspection and viewing area
Packing area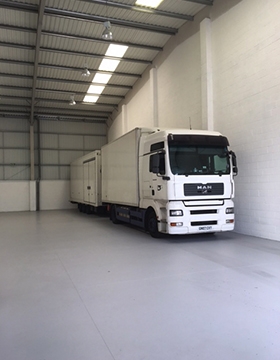 The new warehouse will serve London based galleries for their out-of-town long term storage requirements whilst importantly providing a solution to Northern based galleries & museums.
Weekly transport links connect Jayhawk's other 20,000 sqft London based warehouse facilities providing a rapid and reliable connection for when items are required.